Extensive reach across the country
We are NBHC ProComm, a Division of
National Bulk Handling Corporation Pvt. Ltd.(NBHC)
We are one of the few companies that have gone beyond just Testing, Inspection and Certifying products. As an industry leader in the country, we provide Total Quality Assurance to our customers thanks to our highly qualified and experienced professionals and technical staff who are well equipped to handle a diverse clientele. Our internationally benchmarked services minimize the risks of agri-commodities with stringent measures and controls in the entire supply chain.
Currently, we have the biggest team size of 350+ professionals servicing food processing, finance, trade and many other Government bodies. Our professional experience, high level of technical expertise, State-of-the-art equipment and technologies not only help our customers achieve accurate results but also create a competitive advantage among their peer companies.
Our Labs have produced innovative breakthroughs in Quality Testing and Inspection of a wide range of Food and Chemicals and have been accredited by NABL, FSSAI recognized, APEDA and IOPEPC approved, India's top quality benchmarking body and the UK based GAFTA, which is the international benchmark for quality testing of agri-commodities.
NBHC ProComm is ISO 9001 : 2015 certified for Quality Management System and ISO 22000 : 2017 certified company for Food Safety Management System.
We are a
specialist

in offering complete commodity & food profiling, from farm-to-fork.
We have a deep industry leading commitment & understand global benchmark solutions, which is why our testing standards and processes have national and International certifications and accreditations. This makes us the only service provider in the country with such exceptional credentials, offering comprehensive and customized inspection, spot & lab testing.
We achieve efficiency through digitization. We use a customized ERP for us to plan, carry out and document services provided to our customers. Our customers are enabled to reach us through this website, our mobile app and a toll free phone number.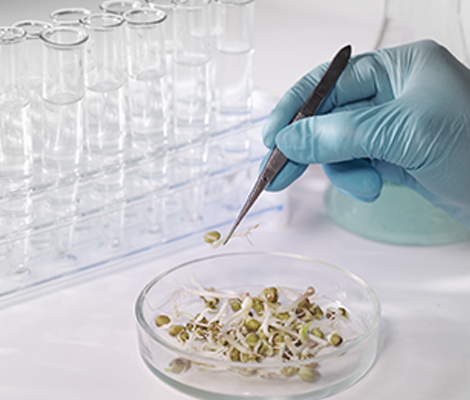 Achievement
High work achievements
Environment & Sustainability
Vision
To be the most Trusted Quality Assurance provider for agri-commodities
in India.


Mission
To partner with the Government and to consistently exceed expectations of our stakeholders and customers by taking our Quality Assurance, Testing, Inspection and Certification services to the next level.